Yocan Evolve Plus XL Review – XL Clouds by Toronto Vaporizer
The Yocan Evolve Plus XL is a pen-style wax vaporizer with a 1400mAh internal battery. It features airflow control and a silicone storage area built into the bottom, but the most remarkable thing about the Evolve Plus XL is the four coil atomizer. Yes, four. And if this is your first wax vaporizer be sure to check out our Wax Pen Buyers Guide for helpful info and tips.
Review: Yocan Evolve Plus XL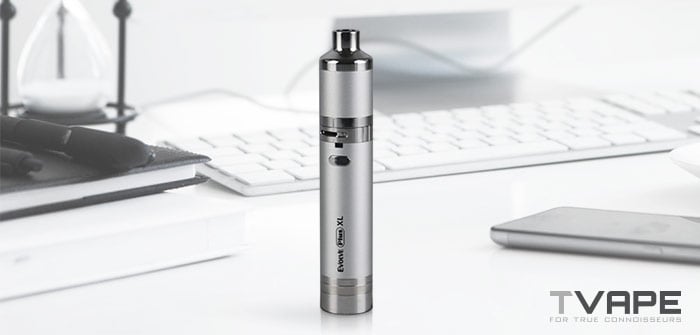 How it Works
The Yocan Evolve Plus XL works exactly like most wax pens, although it does have a couple of extra features that make it more appealing than your run of the mill option. The base of this contains the 1400mAh battery, and there is just one button for turning it on and engaging the coils. You can't adjust the temperature or power.
There are five parts that sit on top of the base. The first is a piece that seems to do nothing more than adding the option to carry this with a lanyard. After that the atomizer base screws into the battery, then the actual atomizer/coils screws into that. There is a "coil cap" that screws into the top of the atomizer, then a magnetic mouthpiece that sits over top.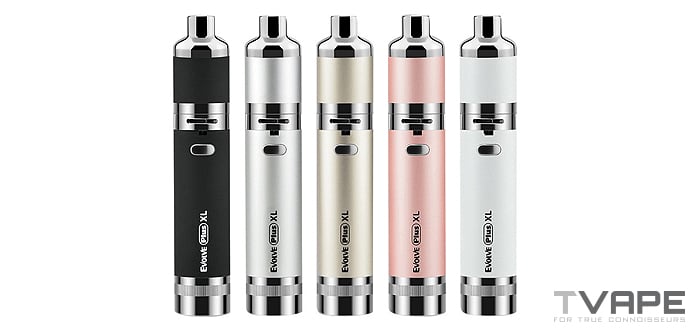 The atomizer base offers airflow control and the atomizer has a total of four coils inside. Talk about a lot of coils!
Temperature Flexibility
This doesn't offer any temperature flexibility at all like the Tourist vaporizer has to offer. It's either on or off, and that's it. I couldn't find any details about whether or not the power output is regulated or not, or even what the resistance of the coils is.
Using it suggests the voltage output varies with charge level, meaning you should avoid discharging the battery too low or performance will suffer.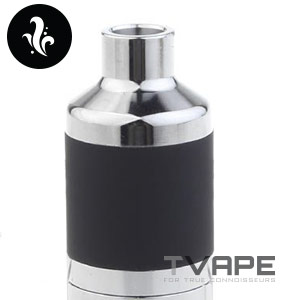 Vapor Quality
I don't think the vapor quality is very good – and that's not just because I prefer flavour over strength and cloud size. While the quad coil atomizer makes it very clear that this is designed for big rips, I found using it to be more frustrating than anything.
The main problem is that the coils are positioned along the outside of the chamber, forming what is basically a square when you look inside. This means there is a big opening in the middle of the coils that is just empty space.
There is a raised portion there to encourage cannabis extracts to melt and slide towards the coils, but in practice, it just doesn't work well. If you just take a big glob of cannabis extracts and put it inside, chances are very good that the cannabis extracts won't distribute evenly. This is especially true if you tilt the device at all to take a draw. When you do that, you have a bunch of cannabis extracts concentrated on 1-2 coils while the rest just start to burn up leftover residue.  The result is less than desirable. The only solution is to try to evenly divide your wax ahead of time and/or not tilt the device. Users looking for a unit providing great vapor quality usually tend to prefer devices like the Peak E-Nail.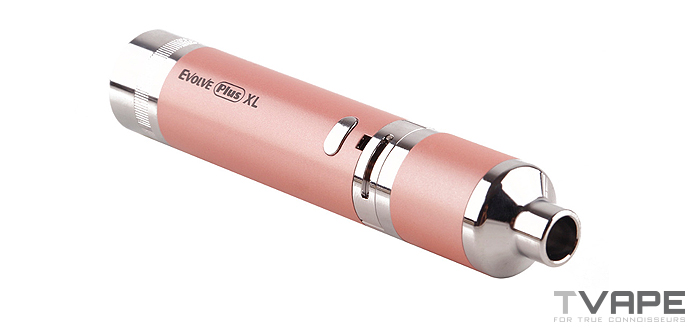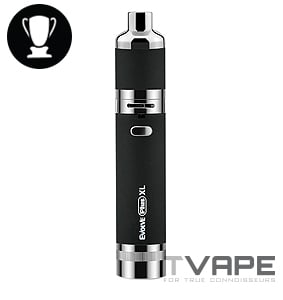 Manufacturing Quality
The manufacturing quality is average. There's a lot to like here, but the coil design brings the enjoyability of the entire device down a few levels.
It seems like there was more focus put on the ability to market a four coil atomizer than actually making a good vaporizer even though there are others like the Source Orb 4 Premium Kit has 7 atomizers and are able to offer great vapor quality.
From what I can tell, there is only the one type of atomizer/coils that will work in this too.
Battery Life
The battery life is good. The 1400mAh capacity seems to last a little over a day with moderate use. If you are a heavy user, you'll find yourself charging it at least once.
If you only plan on occasional use (once a day or less), this could last you several days to a week. Users looking for a unit with more battery life usually tend to prefer devices like the Utillian 5.

Portability
The portability is good. There are smaller options out there like the Linx Blaze, but there's a direct correlation between size and battery life – especially with pen-style units.
The silicone storage area on the bottom of this is nice because that's one less thing you have to carry, although you'll still need some type of applicator tool.
If you ever feel like carrying your vaporizer on a lanyard for some reason, you have that option too.

Ease of Use
This should be very easy to use as any other wax pen such as the Linx Ares, but in practice, I just find it inconvenient. This goes back to the difficulty in getting good vapor and the poor coil design.
I don't want to have to keep my vaporizer perfectly upright or divide my wax into four equal portions just to avoid burning coils. The coil cap is also odd. It just adds a step in the wax loading process, and this is something that most pens don't have.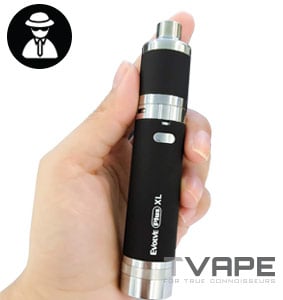 Discreetness
The discreetness of this is average. It's on the bigger side for a wax pen, but it's still small enough that you should be able to conceal it.
If you do get your wax applied so it's in contact with all four coils, you'll have a decent amount of visible vapor to exhale – which isn't a good thing if you don't want people to notice what you are doing. Users that prefer discreetness usually tend to like devices such as the Hypnos Zero Wax Pen.
Overall Experience
I'm not a fan of the Yocan Evolve Plus XL.
It has an interesting concept, but at the end of the day, it just doesn't deliver an enjoyable experience. When it works, it hits hard – there's no denying that. But it's finicky, so you'll either be putting a lot of work into setting everything up perfect or dealing with subpar vapor. Neither option is ideal.
All this and it still costs $54.95. There are better pens out there. The Thunder 2 is roughly the same price, but instead of getting a frustrating quad coil you get a coilless ceramic dish atomizer that delivers amazing flavour every time.
Or you can get a different Yocan Evolve model. I like the Yocan Evolve Plus better than the Plus XL. They have regular old dual quartz coil setups, but they work well – and they're considerably cheaper too, however, if you are still interested to buy the Yocan Evolve Plus XL in Canada then you can grab one from our online store. Alternatively if you're looking to do wax right then the Utillian 2 wax pen should be perfect for your needs. Make sure to check it out as well!
If you have questions about our review or just want to let us know what you think, feel free to drop us a comment below! Thanks for reading and as always, keep vapin'
---