CCell TH2 Oil Cartridge Review by VapeFuse
In this post, we'll have a detailed look at the super-popular CCell TH2 oil cartridge.
510 threaded batteries and oil carts that go with them have changed how cannabis is consumed. Despite the tragic events of vaping related illnesses and deaths, 510 threaded vapes remained very popular. The main reasons behind that fact are the convenience and discretion they offer.
We review 510 threaded batteries here at VapeFuse regularly, and there are certainly many good ones on the market. However, with oil vaping, the atomizer is actually in the dab cart itself, not in the vaporizer. Therefore, the quality of your vapor largely depends on the cartridge you use.
It is more important than ever, to make sure you are using a high-quality oil cartridge.
The CCell TH2 oil cartridges are thought to be one of the best quality dab carts you can get. CCell is one of the early players in the vaporizer industry. They have been around since 2006 and produced the well respected CCell Palm and Silo 510 threaded batteries.
The Design of the CCell TH2 Oil Cartridge
The TH2 oil carts incorporate a revolutionary ceramic atomizer, a glass tank, and a ceramic or red cedar wood mouthpiece. The heart of the cartridge though is the innovative ceramic coil that is famous for huge and flavorful clouds of vapor.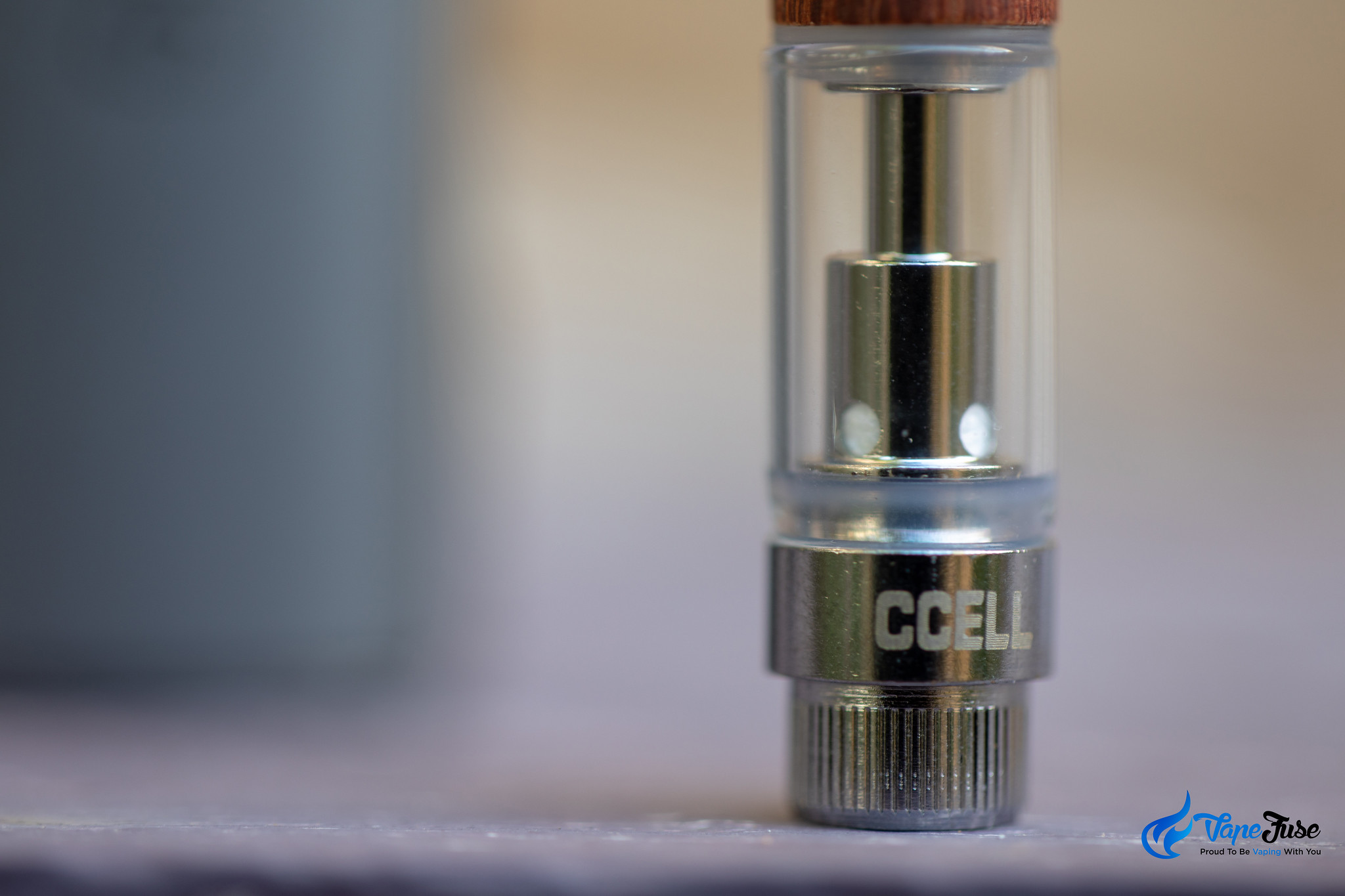 Most people are familiar with dab carts built with a cotton wick and plastic tank and mouthpiece. Such cartridges are not hard to find and plagued with a bad rep for all sorts of reasons.
In contrast, CCell only uses food and medical grade materials for their products. Additionally, they proactively test every component they produce. These tests include evaluation for heavy metals to ensure users' safety.
Safety First
All CCell components have passed the rigorous RoHS testing requirements. RoHS stands for Restriction of Hazardous Substances. It is a strict European Union law to restrict the use of hazardous substances in electrical and electronic devices.
In other words, CCell cartridges are considered to be industry-leading on safety.
Refillable Oil Cartridge
TH2 carts have a screw-in mouthpiece with a silicone bottom seal. This makes it ideal for refilling with cannabis oil distillate. Nevertheless, it doesn't mean that they can be refilled time after time. In fact, CCell doesn't recommend using them more than once.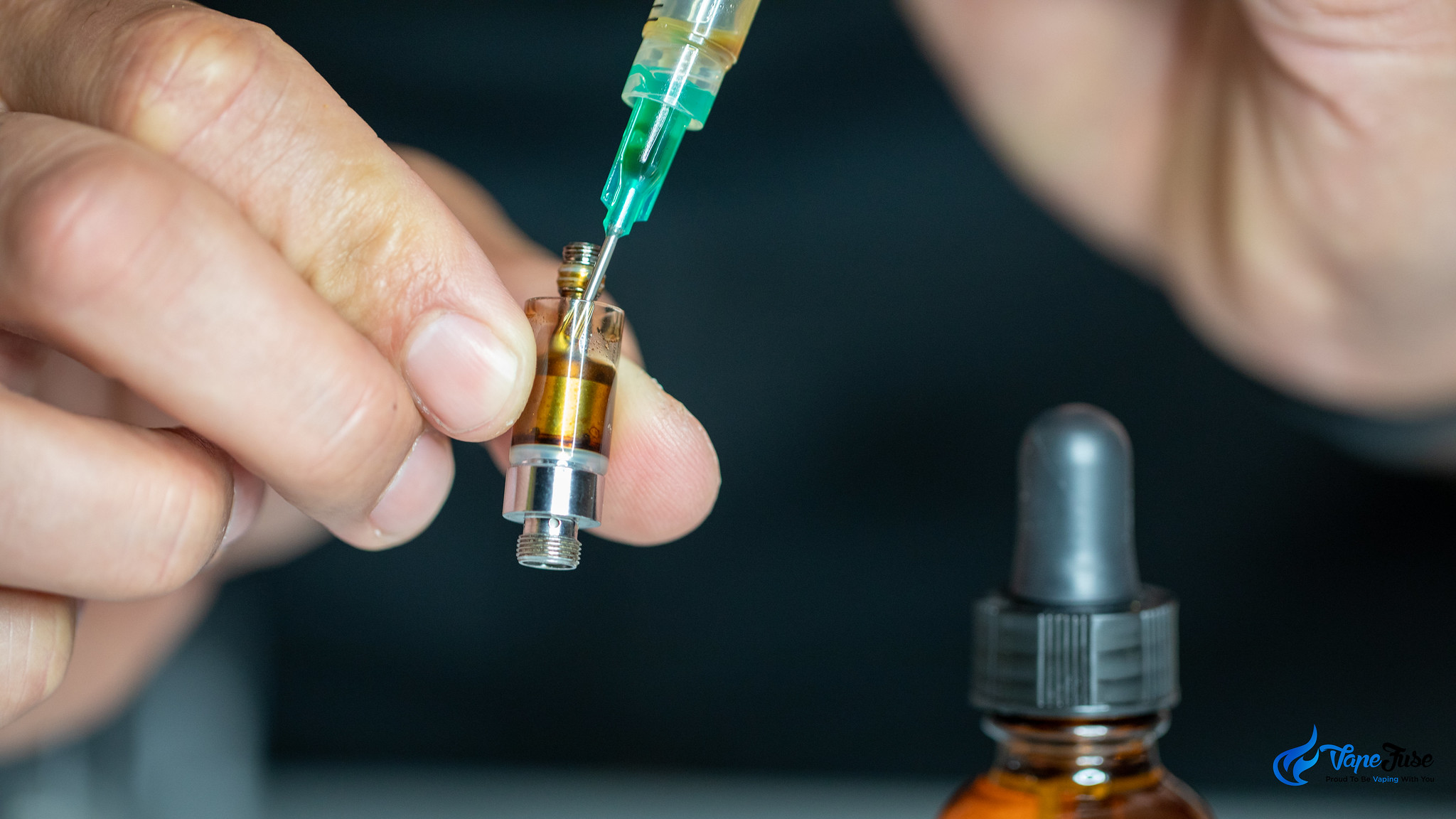 What, really? Yes, that's right, although if you use clean oil distillate, you should be ok using them a few times. We have been using them about four times sometimes even five sometimes. If you are using homemade dab carts, be prepared that you may only get one or two uses out of the cartridges.
They are suitable for both THC oil as well as CBD oil and can be relatively easily refilled. You'll need a Luer Lock Syringe and you are all set.
Leak Proof?
The TH2 carts are guaranteed to be leak-free. It is designed with a screw-on mouthpiece and a silicone seal. This is to ensure that oil is not leaking through the bottom of the cartridge.
If you do experience a leak, there is usually a reason for it.
The most common reason is not screwing on the mouthpiece on time after filling it. We recommend capping your carts within a minute or two of filling them. This way, you create a slight vacuum in the tank, effectively stopping it from leaking through the bottom.
Another common one is the increased altitude. When you fly with your cartridge or drive up to a mountain peak your carts may leak due to the difference in air pressure. Additionally, exposure to high temperatures can also cause leakage.
For example, having a cartridge in your pocket or in a hot car may result in leakage. When you fly or your cart is exposed to high temperature. store your cart on its side or even upside down. This way the ceramic atomizer is not fully saturated and less likely to leak.
Available Sizes
The TH2 carts are available in the following sizes:
0.3ml – TH203
0.5ml – TH205
1ml – TH210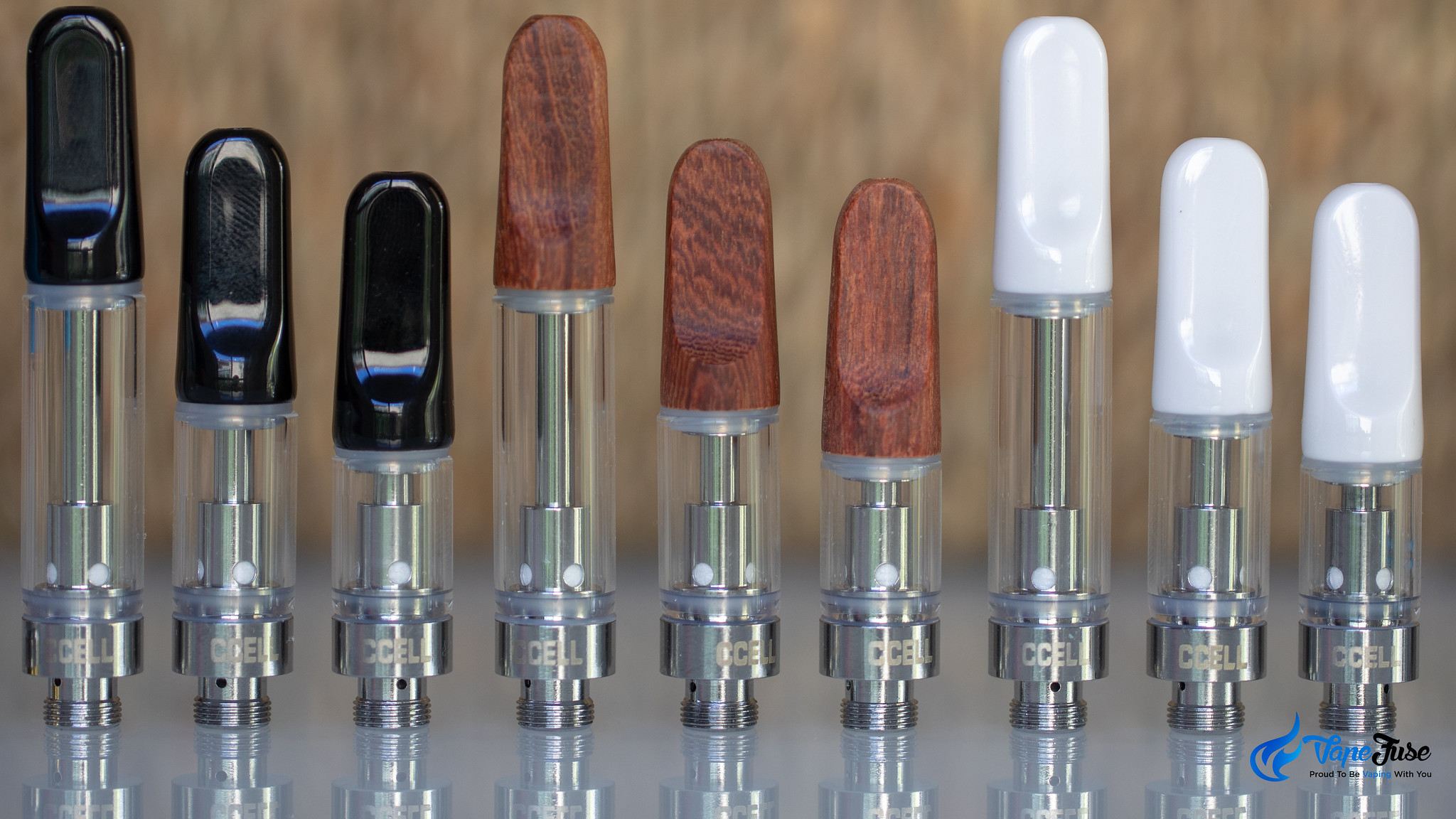 Conclusion
If you are vaping cannabis oils, you really ought to consider the quality of the carts you are using. The coil is in the cart and it makes sense seeking out the best cartridges out there.  We have used ourselves quite a few here at VapeFase and we find the CCell TH2 oil carts extremely high quality and very reliable.
Please Visit https://blog.vapefuse.com/ccell-th2-oil-cartridge-review/ for the full review
---